NEWS
---

LATE START TO INKTOBER



'Tis the season for all things... spooky. I am one late bloomer to this trend. Take a trip to my instagram to see what doodles I have yet made for this #Inktober 2022.
---
Online Store is STOCKED!!


Once available only at Art fairs is now accessible where ever you are in the world.



---
THANKS FOR LISTENING
DISTRIBUTORS

Comix Revolution
606 Davis St, Evanston, IL 60201

Alleycat Comics
5304 N ClarkSt, Chicago, IL 60640

Women and Children First Bookstore
5233 N Clark St, Chicago, IL 60640

Chicago Comics
3244 N Clark St, Chicago, IL 60657

Challengers Comics
1845 N Western Ave, Chicago, IL 60647

Quimby's Bookstore
1854 W North Ave, Chicago, IL 60622

First Aid Comics (UIC)
1142 W Taylor St, Chicago, IL 60607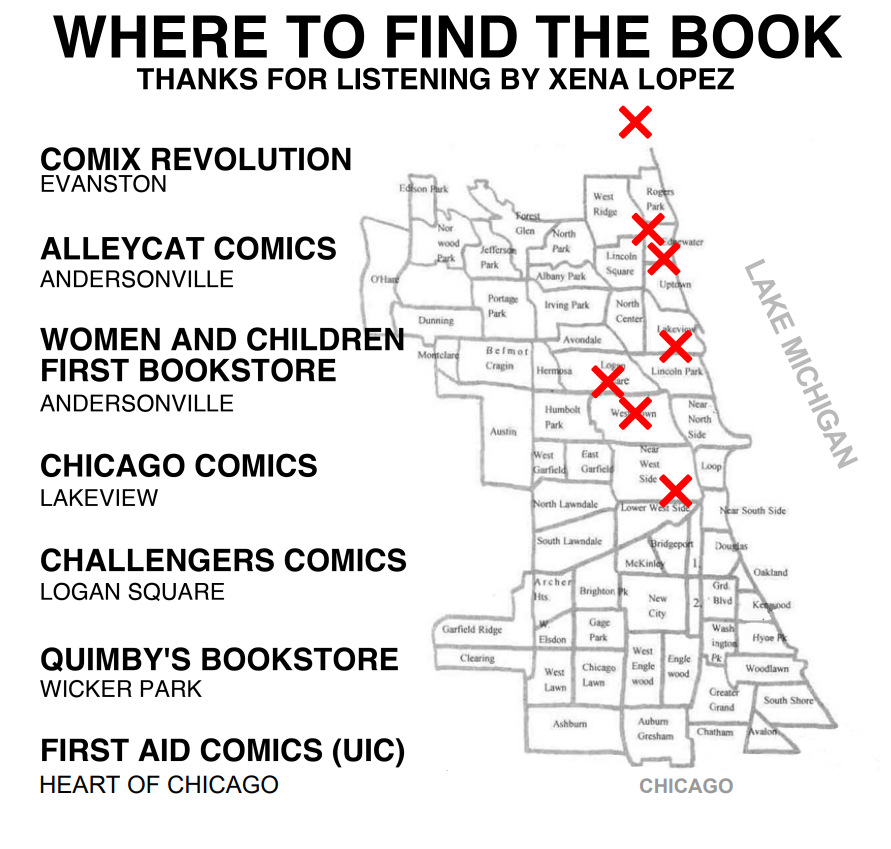 Or buy it
online, here
---
---